CALEB RALSTON
CREATIVE DIRECTOR
Caleb Ralston directs the media team behind the personal brands of Alex & Leila Hormozi
as well as leading Acquisition.com's creative.

Caleb has been involved in the digital media space for over 14 years and has worked in a wide variety of industries: Tech, DTC Ecommerce, Advertising, Personal Branding, Liquor/Cannabis, Fitness, and Non-Profit. He has collected a unique pairing of skills around content strategy, branding, paid media, influencer marketing, talent development, and attention based distribution.

Caleb specializes in building brands for the long term while also driving immediate results across all channels. Through his experience working for and traveling alongside Gary Vaynerchuk (GaryVee) he had the opportunity to run both creative and strategy for Gary's TikTok when it was priority #1. He led the growth from 300k followers to 3.5M followers in 3 months while never deviating from Gary's core brand.

He brings this knowledge and experience to Acquisition.com to direct and build a team of in-house creatives producing platform native content at a volume and quality level that is unmatched in the industry.

Given the wide variety of experience, Caleb is able to speak to many industries and develop strategies that work within the varying constraints that companies are met with when creating digital media, whether for paid or organic content.

In his free time Caleb enjoys riding his Harley Davidson and going to hardcore (metal) shows.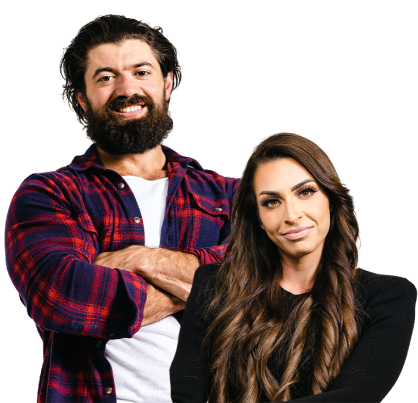 WANT US TO HELP YOU
EXPLODE PROFIT?
See how Acquisition.com can help.
BECOME A PORTFOLIO COMPANY