Alex Hormozi
is an American entrepreneur and investor.
He scaled four companies to $120M+ in cumulative sales across four different industries (software, service, e-commerce, and brick & mortar) in under 4 years without taking on outside capital.
He's widely considered an acquisition and monetization expert. He and his wife are the managing partners of Acquisition.com, a portfolio of companies funded by their own private wealth. The companies generate $200,000,000 per year in aggregate.
He also makes mistakes and candidly shares his painful lessons with aspiring entrepreneurs to help them avoid his pitfalls.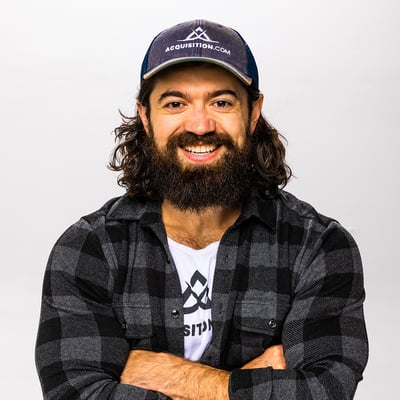 ALEX HORMOZI PODCAST APPEARANCES