LINDSAY
BARBOUR
DIRECTOR OF CUSTOMER SUCCESS
Lindsay is a seasoned Client Success leader highly skilled in developing effective teams and collaborating interdepartmentally to implement business initiatives, improve client experiences, and contribute to significant ROI realization. She has a deep background building the Client Success function in tech start-ups of up to $75M in revenue.

Lindsay brings to Acquisition.com more than 13 years of experience working with companies and clients at the forefront of cutting edge technologies. She's most recently worked in the facilities operations space as the Vice President of Client Success for a company that focuses on optimizing smart restroom systems through both hardware and SaaS solutions. In this position, Lindsay effectively crafted all strategic tools and models the reporting CSM team utilized to a high level of operational output. During her time in this position, she significantly increased client retention, Annual Recurring Revenue (ARR) and Service Level Agreement (SLA) compliance.

Over the course of her career, Lindsay has worked in almost every Client Success position having successfully managed product adoption, multiyear renewals and increases in ARR for name brand and enterprise clients such as Accenture, ATL Hartsfield Jackson Airport, Cisco, DFW Airport, PWC, Reyes Holdings, Sports Authority, Swarovski (to name a few).

She also specializes in the development of solutions-first team members who are passionate about the relationships they create with their clients and consider a client's success, their success.

Lindsay lives in Marietta, GA with her husband John, and enjoys cooking, tennis, long walks outdoors, weight lifting and traveling. As an alumni of Alpha Delta Pi sorority (Zeta Iota chapter), she continues to work closely with the Ronald McDonald House charities in the Atlanta area. She graduated in 2011 from Kennesaw State University.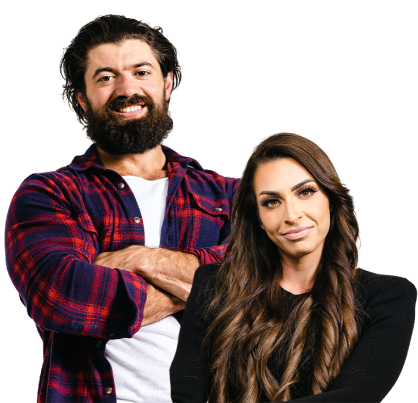 WANT US TO HELP YOU
EXPLODE PROFIT?
See how Acquisition.com can help.
BECOME A PORTFOLIO COMPANY