NEIL
ASSUR
PORTFOLIO OPERATING PARTNER
Neil is a Portfolio Operating Partner at Acquisition.com, where he leads operational and value creation initiatives with portfolio companies. Neil partners with executive teams to set the strategic agenda and implement high priority initiatives.
Prior to joining Acqusition.com, Neil served as the co-founder and Chief Business Officer of Birch Biosciences, a Y-combinator backed company developing a bio-enzymatic recycling solution for plastic waste. In this role, Neil led Business Development on behalf of Birch, securing $80M in pre-committed revenue through agreements with six $1B+ plastic producing organizations. Neil also played a crucial role in the company's $5M seed-round fundraising effort, which included both non-dilutive and investor backed commitments.
Neil previously worked at McKinsey and Company for 6 years, serving as an Associate Partner and Practice Leader for McKinsey's Digital and Data practice. During his tenure at McKinsey, Neil partnered with C-suite executive teams at several of the world's largest companies, including one of the largest global technology companies, a G-SIB bank, and one of America's largest telecommunication companies. Neil specialized in strategy development and implementation for large-scale transformations, especially those with a significant technology component. Neil additionally served as the co-founder and General Manager of Watchtower, a McKinsey SaaS solution for Digital Transformations that manages $2.5B+ in IT spend on behalf of clients. Neil also led knowledge creation initiatives on behalf of McKinsey, and authored one of the most popular McKinsey articles ever published (defining the key trends that will define the data-driven enterprise of 2025).
Neil has an MBA from the Wharton School of Business at the University of Pennsylvania, where he graduated as a Palmer Scholar (top 5% of his class). Neil also holds degrees in Mathematics, Chemistry, and History from the University of Pennsylvania.
Outside of his work for Acquisition.com, Neil can generally be found spending time with his family, his partner, or his close friends. He is a big fan of sports (particularly college basketball; he organizes a 40+ person March Madness pool each year). Neil also enjoys reading (especially science fiction), writing (he journals every day), and games (particularly real-time strategy).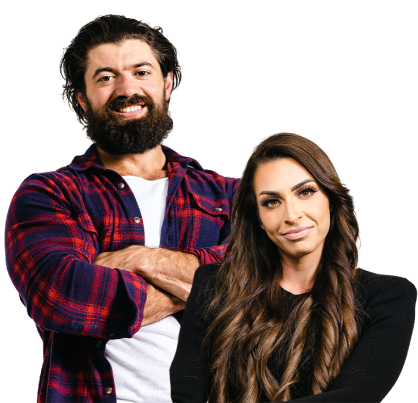 WANT US TO HELP YOU
EXPLODE PROFIT?
See how Acquisition.com can help.
BECOME A PORTFOLIO COMPANY